Reflash Xiomi RedMi Note 3 Pro 📱
Updating Redmi Note 3 Pro firmware may solve missed Google play store (play market) on your device, or replace Chinese not localized programs with English versions.
This guide covers how to fix common issues during the flashing process like Critical partition flashing is not allowed ⛔.
First, determine what firmware version you need, here is the list:
MHOCNDL – Redmi Note 3 Qualcomm China, was originally on my Redmi None 3 pro phone, was without playmarket with lots of Chinese programs
MHOMIDI – Redmi Note 3 Qualcomm Global, Non-china version
MHRMIDI – Redmi Note 3 Special Edition
LHNCNDI – Redmi Note 3 MTK China, for MTK devices only
How to distinguish models with MTK and Snapdragon processor:
MTK has different sim-card holder:

Also МТК is Octa-Core and Snapdragon is Hexa-Core.
My Xiomi redmi Note 3 Pro had Snapdragon so I downloaded MHOMIDI Firmware for fastboot mode which we will use can be downloaded on mi.com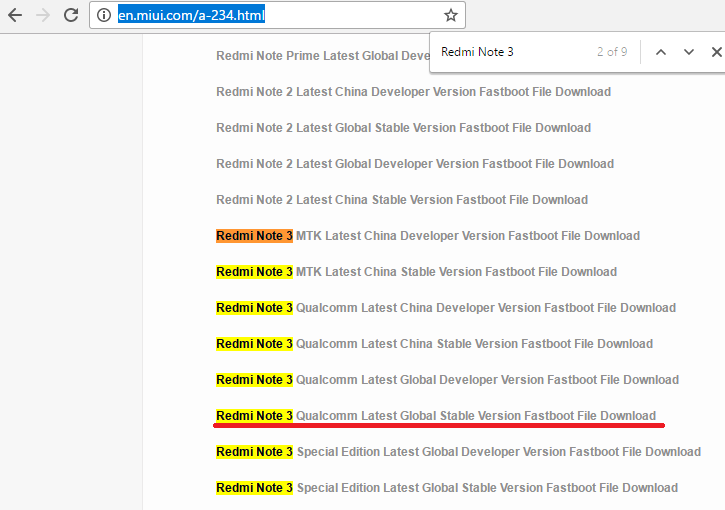 🔨 Install the utility which we will use MiFlash20160401.zip. Then Run, Browse unpacked firmware (on windows you may unpack tgz with 7zip): Backup important files from your phone and delete all unnecessary staff. Now enter fastboot mode:
1. Power off your device
2. Holding Volume Down button press power button.
Then you should see next: 3. Now connect the phone to PC
4. Press Refresh button on MiFlash Now ready to press "Flash".
How to fix remote critical partition flashing is not allow
If you faced a failed "Critical Partition Flashing not allowed" message, try next:
1. Get fastboot_edl.zip
2. On Windows, Extract zip to some folder
3. Run edl.cmd, the bunny will disappear, now try run Flash again